Face2Gene
,
Genomics
,
Phenotyping
,
Rare Diseases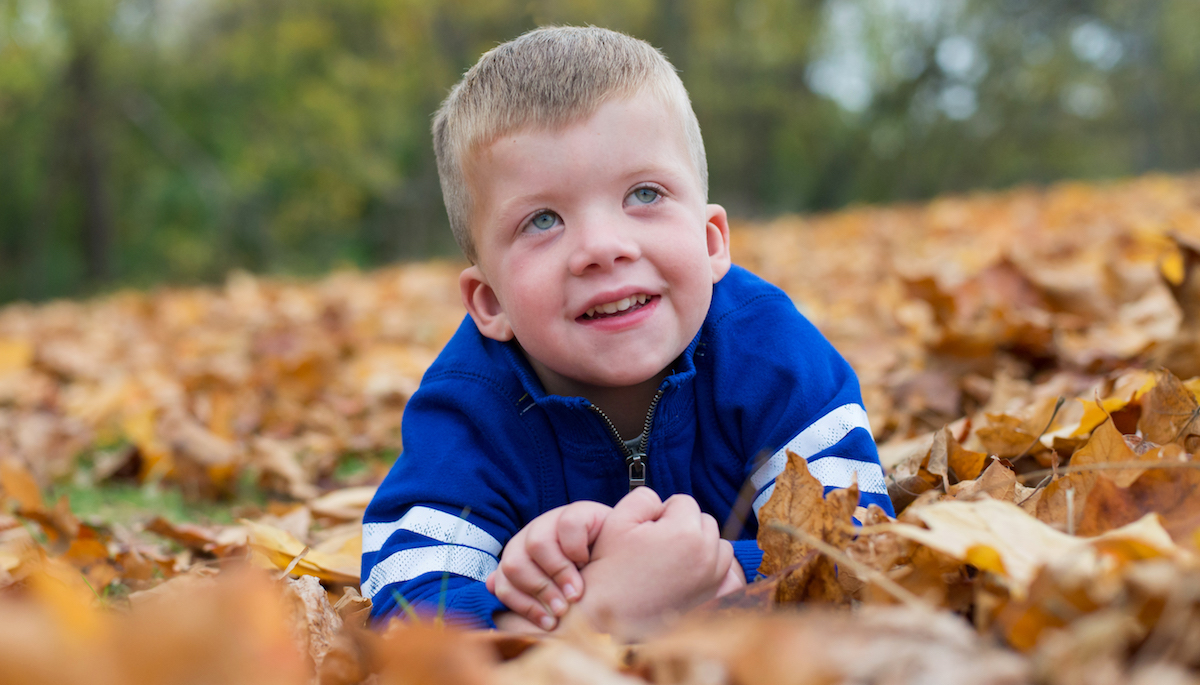 This month in the Year of Discovery, FDNA spotlights syndromes categorized as RASopathies. Every case uploaded in March will be matched with a $1 donation sponsored by Blueprint Genetics and benefiting the Noonan Syndrome Foundation.* Every time a patient's case is analyzed by Face2Gene, the de-identified information will train the system to recognize new associations between phenotypes, facial characteristics and genes. This information will improve our understanding of rare diseases and directly impact the lives of patients and families for years to come.
Noonan Syndrome is a genetic disease that can cause many symptoms, including short stature, abnormal bleeding and, for most patients, heart defects resulting in congenital heart disease.
Drew was one such patient treated at Lurie Children's Hospital of Chicago. Drew's mother, Katie, now serving on the board of the Noonan Syndrome Foundation, shared Drew's deeply touching story.
Drew was diagnosed with Noonan Syndrome prenatally at 19 weeks. Drew's parents began studying and preparing for an extraordinary child. They specifically chose Lurie Children's Hospital to see them through any potential complications early in Drew's life.
Drew was born in 2012 without any complications, bypassing the Neonatal Intensive Care Unit (NICU), much to the surprise of the team standing by. He was diagnosed with mild pulmonary stenosis and an atrial septal defect but otherwise, healthy and able to go home with his parents after just two days at Lurie's. Still, Drew's parents had prepared with a team of doctors and everyone was watchful for issues associated with Noonan Syndrome. They took him to a scheduled checkup at Lurie's when he was 2 months old where a chest x-ray confirmed that Noonan Syndrome complications had developed.
"We were at the outpatient center at Northwest Community for Lurie's and I will never forget this day. Drew was in for a routine follow-up ECG and the technician found what appeared to be fluid that was surrounding his lungs," said Katie.
Drew was admitted and it was found that he had bilateral plural effusions and a chest tube was necessary to drain the fluid. Drew was on the pulmonary floor for about 10 days and the doctors were quite puzzled as to why he was still draining so much fluid.
After 10 days in the hospital with Drew, Katie and her husband went home to regroup and spend time with their older son. On their way home, she received a call saying that Drew should be moved to the Pediatric Intensive Care Unit (PICU) as a precaution. In that terrifying moment, she trusted the team she had chosen at Lurie's and was ready to take any precautions needed for her son. The team at Lurie's was right. PICU was the best place for Drew later that night when further complications developed.
"It was 1AM when we got a dreaded phone call that Drew was going into respiratory failure and it required the doctors in the PICU to place him on a respirator," said Katie. "This was probably the most pivotal moment in his health to date. My husband and I made it back down to the hospital to find that Drew was almost unrecognizable as he was retaining an incredible amount of fluid."
Over that next day, his health deteriorated and all his organs were failing. Katie and her husband felt helpless. When they left to rest at the Ronald McDonald House, another phone call came through. Drew's only chance of survival now was a machine called ECMO.
"I had never heard of it, however, no picture could ever brace you for what you are about to see when your child is hooked up to this machine," said Katie. She knew in that moment that she was desperate for a miracle. ECMO gave Drew's organs a break and allowed him to fight. He developed a brain bleed 5 days in and was taken off of ECMO on the 7th day. He was 4 months old.
Drew endured many challenges in the weeks ahead. There were more terrifying moments and setbacks but steadily his health did improve thanks to the care of the team at Lurie's and his parents. Drew was a patient at Lurie Children's for 3 full months, 93 days to be exact. Today Drew is a thriving 4-year-old boy. He has a team of doctors, many from his early team at Lurie's, that continues to care for him.
"The only constant throughout this whole journey was the team of medical professionals," said Katie. "Between the doctors and the nurses, it was beyond comforting that everyone was fighting for Drew to be a miracle."
For rare and genetic disorders, the journey can be long and it can be difficult to hold onto hope for a diagnosis, treatment or even survival. Drew was diagnosed prenatally at 19 weeks but an early diagnosis like his isn't common. It takes on average 7 years and 7 doctors to reach an accurate diagnosis. Even with a diagnosis, the journey doesn't end there. Drew's story is a testament to the need for advancements in research and treatment for rare diseases like Noonan Syndrome. With new technology and a united community, we can work together to provide hope for patients and families like this one.
"There are so many kids out there that need to know what HOPE means and to NEVER EVER GIVE UP!" said Katie.
Noonan Syndrome was first described by Noonan and Ehmke in 1963 and affects an estimated 1 in 1,000 to 2,500 people. The facial phenotype includes features such as a deep philtrum, wide-set eyes and low-set ears.
Noonan Syndrome and other RASopathies are recognized by Face2Gene because numerous patient photos and case uploads have taught the artificial intelligence system to recognize Noonan related facial features and other associated phenotypes.
Healthcare Professionals: Do you have cases to upload that can help Face2Gene recognize RASopathies and accelerate advancements? Contact us for help getting started.
Patients and Families: Ask your doctor to add your or your child's case to Face2Gene. The personal information will only be accessible to your doctor but the de-identified data may help others who are battling a rare disease. Click here for more information.
*All donations are provided directly by the participating sponsor in such month and at its sole responsibility. Amounts may be capped to a maximum in each month, at the participating sponsor's sole discretion.