Events/Conferences
,
Face2Gene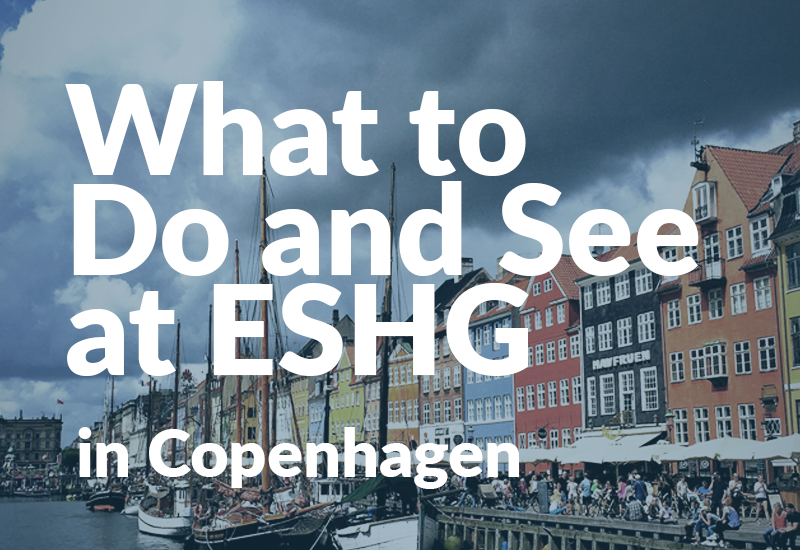 Annual Clinical Genetics Meeting (ESHG 2017)
Bella Center Copenhagen, Copenhagen, Denmark
May 27-30, 2017
Copenhagen, Denmark – The time is yet again upon us here at FDNA to pack our bags and make the exciting journey across the pond to attend ESHG. While in Copenhagen, we are looking forward to connecting with colleagues, old and new, while learning more about the exciting advancements happening in the genetics community. The 50th Anniversary of the first ESHG Conference boasts an impressive list of speakers, attendees, posters and exhibitors, all exploring the latest findings in the field of basic and applied human genetics – here are our top picks of what to do and see while at ESHG.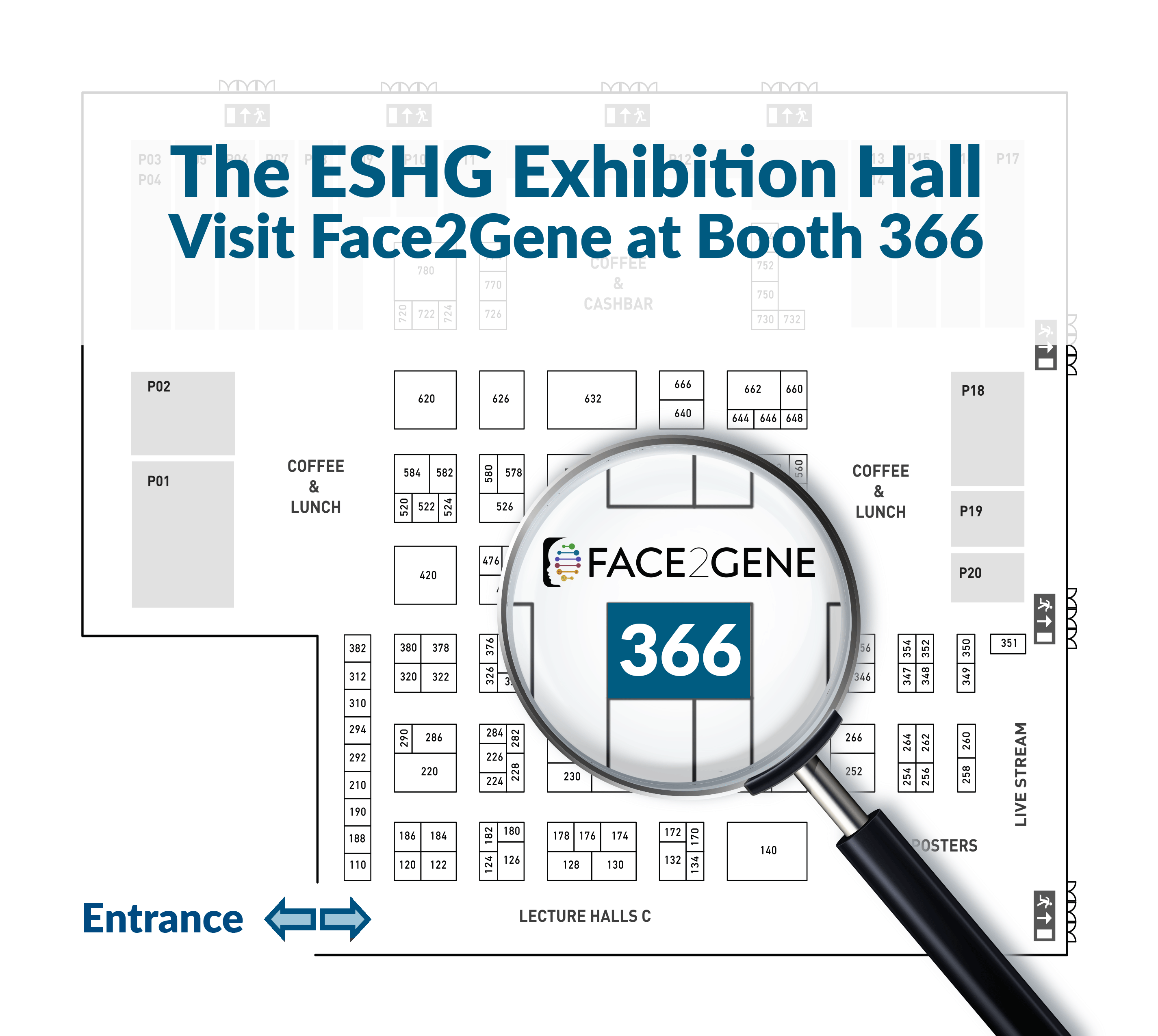 Talks
Face2Gene Suite: A Hands-On Exercise on Accelerating Clinical Genomic Discoveries
Speakers: Peter Krawitz, Charité & Nicole Fleischer, FDNA
Sunday 5/28, 11:15 – 12:45 hrs
Room Belgrade
*Attendees receive a free Elements of Morphology book for attending
 
Next Generation Phenotyping in Emanuel and Pallister Killian Syndrome Using Computer-Aided Facial Dysmorphology Analysis of 2D Photos
Presenting Authors: Tohmas Liehr, N. Acquarola, K. Pyle, S. St-Pierre, M. Rinholm, I. Schreyer
Saturday 5/27, 18:30 – 20:00 hrs
C03 | Cannes
 
PEDIA Study Phase 2: Prioritizing Exomes of Unsolved Patients with Image Analysis
Presenting Author: Peter M. Krawitz
Monday 5/29, 13:00 – 14:30 hrs
C13 | Aarhus
Posters
P14.083C – From Face to Gene – Identifying the Genotype of RASopathies with FDNA
Presenting Author: S. B. Kamphausen
Co-Author: M. Zenker
P14.075C – Automated patient matching from facial photos – initial feasibility study Automated patient matching from facial photos – initial feasibility study
Presenting Author: N. Ekhilevitch
Co-Authors: T. Hershkovitz, A. Kurolap, M. Steinberg, H. N.Baris, N. Fleischer
P09.022B – Interest of searching dysmorphic features in Autism Spectrum Disorder: Comparison of clinical geneticists and Face2Gene photos analyses
Presenting Author: S. Odent
Co-Authors: S. Tordjman, C. Robert, N. Fleischer, C. Baumann, L. Burglen, D. Cohen, D. Héron, N. Pichard, A. Verloes, C. Quelin, F. Demurger, M. Fradin, L. Pasquier
P14.042B – Clinical Application of a Facial Dysmorphology Tool: a performance analysis
Presenting Author: M. A. Mencarelli
Co-Authors: D. Lopergolo, A. Currò, A. M. Pinto, C. Lo Rizzo, M. Baldassarri, G. Cevenini, F. Mari, A. Renieri
P14.003C – Next generation phenotyping in Emanuel and Pallister Killian syndrome using computer-aided facial dysmorphology analysis of 2D photos
Presenting Author: T. Liehr
Co-Authors: N. Acquarola, K. Pyle, S. St-Pierre, M. Rinholm, I. Schreyer
The Face2Gene Treasure Hunt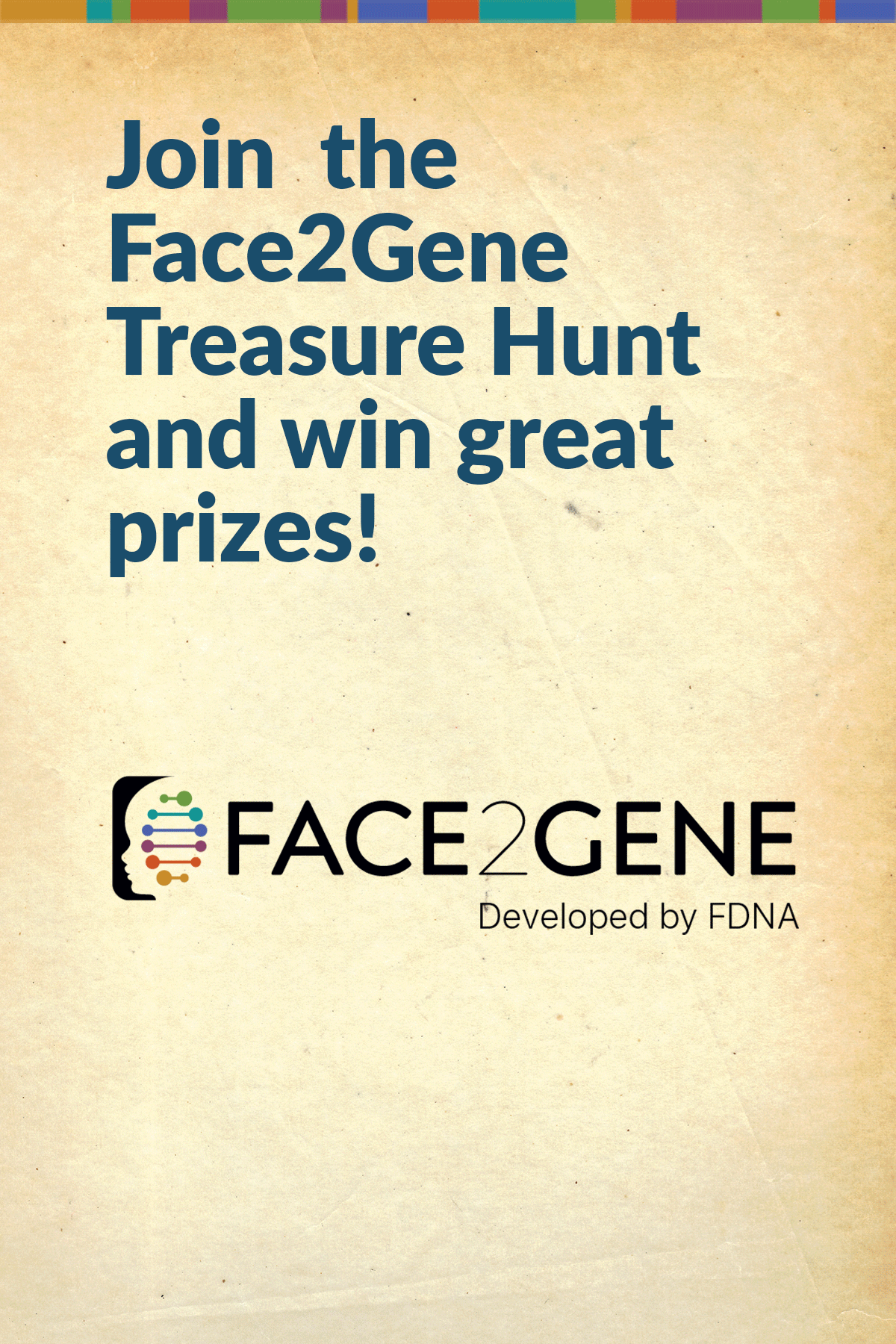 Join the Face2Gene Treasure Hunt and win great prizes. Collect stickers at partner booths, talks and posters—the more stickers you collect, the more prizes you can win! Pick up a treasure map and get started at the Face2Gene booth 366.
Our Treasure Hunt Partners & Proud Supporters of Face2Gene Connect:
Announcements
Year of Discovery
This year we are uniting the clinicians, labs and advocacy groups worldwide to accelerate rare disease advancements and research. You are invited to join and contribute directly through by uploading cases to Face2Gene CLINIC or starting a project with the new Face2Gene RESEARCH application. Every time a patient's case is analyzed by Face2Gene, the non-personally identifiable information will train the system to recognize new phenotypes, facial characteristics and genes. Learn more and join the initiative at www.FDNA.com/YearofDiscovery.
Face2Gene RESEARCH—Accelerating Clinical Genomic Discoveries
The new Face2Gene research application is free for healthcare professionals. Clinical genomic studies are accelerated using the technologies of Face2Gene RESEARCH. By engaging in collaborative studies and leveraging data from a growing research community, RESEARCH yields greater genomic insights. Stop by the Face2Gee booth 366 at ESHG for a demo.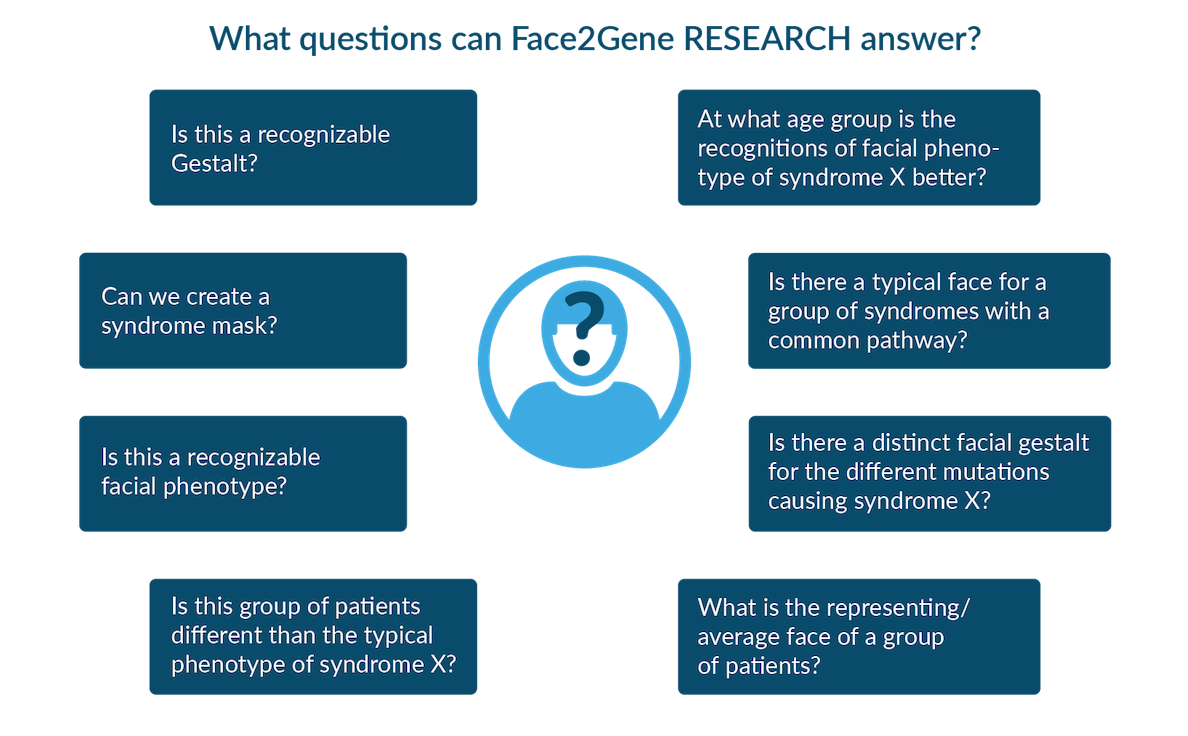 We look forward to seeing you soon in Copenhagen! If you have any questions leading up to the conference or would like more details on any of our hosted events, please contact us at marketing@fdna.com.